Products & Equipment: The Micro Store
Micro Store -> Remediation Tools & Equipment -> Flex Duct for Air Scrubbers -> Abatement Technologies H2030-10-12 Clear Heavy Duty PVC Flex Duct, Wire Reinforced, 10" Dia. x 12' - 1/cs
Abatement Technologies H2030-10-12 Clear Heavy Duty PVC Flex Duct, Wire Reinforced, 10" Dia. x 12' - 1/cs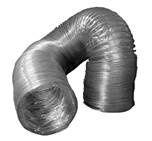 (Click to enlarge)
Equipment Compatibility:

PAS1000
PAS1200
PRED600
PRED1200
PRED1200UV
Price: $124.95
(Member Price: $121.21)
Download Catalog
Looking for more products from Abatement Technologies? We carry many more products than we are able to list on our website. Click here to download the full Abatement Technologies catalog. Then contact us to place your order!