Products & Equipment: The Micro Store
Micro Store -> Inspection Tools & Equipment -> Miscellaneous - Inspection -> Extech 45170CM 5-in-1 Environmental Meter
Extech 45170CM 5-in-1 Environmental Meter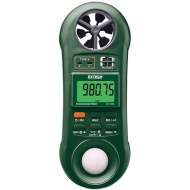 (Click to enlarge)
Measures Air Velocity, Air Flow, Humidity, Temperature and Light.
Features:

Ideal for professional or home use in testing the environmental quality in a building
Ergonomic housing with large dual LCD
Low friction vane wheel improves accuracy of Air Velocity and Air Flow measurements
Utilizes precision photo diode and color correction filter for light measurements
Thin-film capacitance humidity sensor for fast response
Thermistor measures ambient Temperature
Type K input allows to measure temperature up to 2372°F (1300°C). Type K thermocouple probe sold separately!
Data Hold, Min/Max, Auto Power Off
Complete with built-in sensors, wrist strap, and 9V battery
Optional Accessories:

TP870 - Bead Wire Type K Termperature Probe (-40 to 482°F)
409992 - Small Carrying Case
Available Options/Accessories
45170CM 5-in-1 Environmental Meter
$229.99
Members: $223.10
Add To Cart
TP870 Bead Wire Type K Temperature Probe
$15.99
Members: $15.52
Add To Cart
409992 Small Carrying Case
$10.99
Members: $10.67
Add To Cart
Download Catalog
Looking for more products from Extech? We carry many more products than we are able to list on our website. Click here to download the full Extech catalog. Then contact us to place your order!
More photos of this item: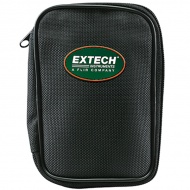 (Click to enlarge)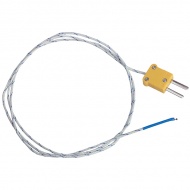 (Click to enlarge)