Products & Equipment: The Micro Store
Micro Store -> Safety Equipment -> Hard Hats -> MSA Skullgard® Protective Caps
MSA Skullgard® Protective Caps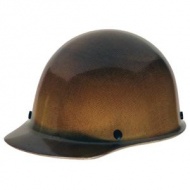 (Click to enlarge)
Skullgard's® heavy-duty construction makes it the clear choice for working in high-temperature environments. It's perfect for workers in steel mills and other heavy industries. All Skullgard Headwear feature 4-point suspensions and meet or exceed Type I Helmet (top impact) requirements in ANSI Z89.1-2009, Class G.
Note: Most MSA Hard Hats can be customized with your logo, images, and/or striping. Call our office to help you build your very own custom hard hat today!Customize Your MSA Hard Hat!

Add your own artwork, or add reflective striping, to the front, back or sides of many MSA Hard Hats!
Minimum order quantities apply to various styles
Call us to create & submit your order; you will receive a proof for approval before any order is billed
Signed proof must be received before order is processed
Lead time 8-10 business days after proof is approved. Striping will add 5 days to this lead time.
If you wish to order multiple styles on the same order, please note that in the "Order Notes" field and we will combine your orders into one and update your quote.
If you are supplying new artwork for your order, you MUST supply the Pantone Matching System (PMS) color numbers of each color in your artwork.
Available Options/Accessories
475395MSA Skullgard Cap w/ Fas-Trac Suspension, Natural Tan
$94.95
Members: $92.11
Add To Cart
475396MSA Skullgard Cap w/ Fas-Trac Suspension, White
$99.95
Members: $96.96
Add To Cart
454617MSA Skullgard Cap w/ Staz-On Suspension, Natural Tan
$84.95
Members: $82.41
Add To Cart
454665MSA Skullgard Cap w/ Staz-On Suspension, White
$99.95
Members: $96.96
Add To Cart
454620MSA Skullgard Cap w/ Staz-On Suspension, Red
$89.95
Members: $87.26
Add To Cart
454621MSA Skullgard Cap w/ Staz-On Suspension, Green
$89.95
Members: $87.26
Add To Cart
454622MSA Skullgard Cap w/ Staz-On Suspension, Gray
$89.95
Members: $87.26
Add To Cart
454623MSA Skullgard Cap w/ Staz-On Suspension, Blue
$89.95
Members: $87.26
Add To Cart
454626MSA Skullgard Cap w/ Staz-On Suspension, Orange
$89.95
Members: $87.26
Add To Cart
More photos of this item: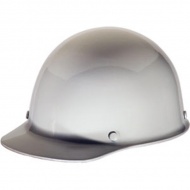 (Click to enlarge)