Products & Equipment: The Micro Store
Micro Store -> Remediation Tools & Equipment -> Air Scrubbers / Negative Air Machines / Portable Air Cleaners -> Pullman Ermator A600 Air Scrubber
Pullman Ermator A600 Air Scrubber
(Click to enlarge)
Constructed using a sturdy, compact cabinet, the Model A600 is a quiet operating air scrubber with two airflow speeds of 300 and 600 CFM. The airflow is directed upwards to avoid disturbing dust on surfaces. Each HEPA filter installed in the model A600 is individually tested and certified at an efficiency rate of 99.99% at .3 microns. A warning light indicates when the washable primary filter is 75% clogged and requires cleaning.
Specifications:

Motor (HP) - .25
Amps - 2.1
Air Flow Capacity - 2-speed; 300/600 CFM
Primary Filter - Disposable Polyester Media
Secondary HEPA Filter - 99.99% efficient @ .3 microns
Clogged Filter Indicator - Orange Indicator Light
Leakage/Broken HEPA Filter Indicator - Red Indicator Light
Shipping Weight - 45 lbs
Dimensions - 15" x 17" x 17"
Replacement Filters:

200700532A - HEPA Filter
201000014 - Pre-Filter 20/Pack
Available Options/Accessories
A600 HEPA Air Scrubber


Free Domestic Ground Shipping for this item!

$759.00
Members: $736.23
Add To Cart
200700532A HEPA Filter - A600
$115.99
Members: $112.52
Add To Cart
201000014 Pre-Filter - A600 - 20/Pack
$69.95
Members: $67.86
Add To Cart
More photos of this item: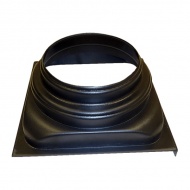 (Click to enlarge)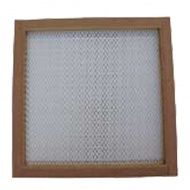 (Click to enlarge)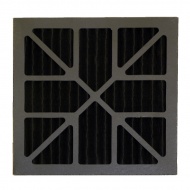 (Click to enlarge)