Products & Equipment: The Micro Store
Micro Store -> Inspection Tools & Equipment -> Moisture Meters -> Extech/Flir MO300 Pinless Moisture Meter with Bluetooth™
Extech/Flir MO300 Pinless Moisture Meter with Bluetooth™
(Click to enlarge)
Transmits key environmental readings to Android™ mobile devices.
Features:

Integrated Bluetooth® connects with Android devices to transmit readings for remote viewing
Works with free Android App to display large, easy-to-read values for: Moisture, Humidity, Temperature, Grains Per Pound (GPP)/(g/kg), Dew Point, Vapor Pressure, and condensation point, up to 30' (10m) away
Quickly indicates the moisture content of multiple wood types and other building materials with Pinless technology without damaging the surface; Remote Pin-type probe allows for contact moisture readings
Manually store/recall up to 20 labeled readings or datalog up to 50K readings using the Android app
Easy to read, large dual display with automatic backlight feature and Fast Analog Bargraph
Pinless moisture measurement depth to 0.75" (19mm) below the surface
Programmable high/low Moisture/Humidity alarms
Designed with an IR circuit to measure non-contact surface temperature
Automatic calculation of differential Temperature (IR - DP) to determine condensation point
Min/Max, Data Hold, and Auto power off
Complete with pin moisture probe (MO290-P) with 3ft/0.9m cable, 9V battery and pouch case
Available Options/Accessories
MO300 Pinless Moisture Meter with Bluetooth™


Free Domestic Ground Shipping for this item!

$679.00
Members: $658.63
Add To Cart
MO290-HP Moisture Hammer Probe
$139.99
Members: $135.80
Add To Cart
MO290-EP Extension Moisture Probe
$84.99
Members: $82.45
Add To Cart
MO290-EXT Moisture Probe Extenders
$59.99
Members: $58.20
Add To Cart
Download Catalog
Looking for more products from Extech? We carry many more products than we are able to list on our website. Click here to download the full Extech catalog. Then contact us to place your order!
More photos of this item: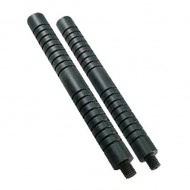 (Click to enlarge)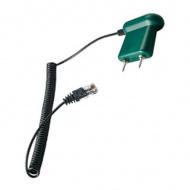 (Click to enlarge)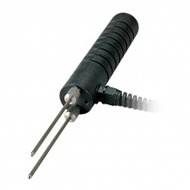 (Click to enlarge)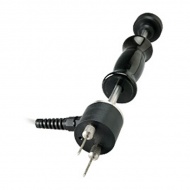 (Click to enlarge)