Training & Certification
Classroom Training
Training/Certification Tracks
A certified mold inspector is a specialist who is trained to identify the existence of microbial contamination and sources of moisture intrusion, if any, in a residence or commercial building.
Mold Remediation is the process of isolating, removing and/or cleaning materials with fungal contamination.
This course equips the property professional to fully deal with all aspects of a microbial event.
MICRO'S Classroom training is a three day in depth comprehensive course that covers both mold inspection and mold remediation. Completing this training and with successful completion of the exams each student will receive two nationally recognized Micro certifications: CMI (Certified Mold Inspector) and CMRC (Certified Mold Remediation Contractor).
The participants of this course will understand the basic principles of indoor air quality (IAQ) contamination including fungal (mold) in residential & commercial structures. Students will learn and demonstrate a proficiency of MICRO's sampling and assessment standards, the paperwork involved, and how to understand and interpret lab reports according to recognized guidelines.
You'll also learn the necessary steps to remediating an unhealthy mold environment and returning it to a healthy one according to recognized guidelines.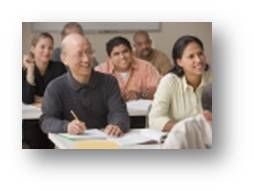 Micro's training is approved in all states except Texas (See Texas training schedule) and meets Louisiana's 24 hour licensing requirement. Our courses also qualify for continuing education with NACHI and NAHI. (All course materials are provided as part of the course fee.)
Seating is limited so register online or call to reserve your place today!
Upcoming Classes
We're sorry, there are no classes scheduled at this time. Please check back soon!